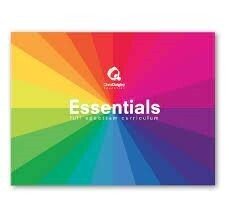 Our Curriculum
Our Motto: Success is in the journey, not the destination; we are all learners.
At Robin Hood Primary School, we strongly believe that our curriculum should be personalised to our children as well as being sequenced in a way that allows all pupils to achieve and is driven by a desire for our children to have a greater knowledge of the world they live in. We ensure our curriculum is academically-ambitious for all through providing pupils the knowledge they need to take on different life experiences as well as equip them with a cultural capital to open their minds to new possibilities. We promote social mobility through learning experiences and curriculum activity to allow every member of our school community to flourish. These 'key drivers' underpin the learning and experiences we undertake in all areas of school life and enrich our curriculum offer here at Robin Hood.
Citizenship and Community:
Personal Development is at the heart of our curriculum. As active world citizens, we want our children to understand the diverse world they live in. We celebrate differences and diversity and actively challenge stereotypes. Our curriculum opens a window onto the wider world from Rothwell; we want our children to be part of this wider world and know that they can make a difference.
Aspirational:
Our curriculum goes beyond the expectations of the National Curriculum. All children produce work of high-quality, take pride in themselves and be the very best that they can be. We also ensure that our curriculum is aspirational to all; we want to ensure that everything the children are learning, and being exposed to, has a purpose. This core driver will help inspire and empower our children to go on to be the best they can be and with ambitious targets for what they can achieve in life.
Resilience:
Children are resilient and self-reliant. They are able to communicate in different ways, work independently, work collaboratively or take the initiative to lead when necessary, persevere with problems when the going gets tough to both solve them and find alternative and creative solutions.
Enquiry:Developing curiosity and enquiry skills helps to ensure our children are eager to learn and acquire new skills and knowledge whilst being confident enough to ask for information and question ideas. This approach to learning enables inquisitive thinking such as exploration, investigation and learning and we believe will nurture natural problem solvers. In class, we encourage our children to discuss and debate their ideas. Our wider-curriculum has been developed around a key question for each overarching a topic.
At Robin Hood, we CARE
Citizenship Aspirational Resilience Enquiry